QPEE News
CHECK OUT OUR QPHT PROGRAM 2022!

Check out info on Queeny Park, our competitors, and our sponsors and generous donors - read all about it! 2022 QPHT PROGRAM.
ALL NEW USEA/USEF TESTS FOR 2022!

Beginning in December 2021, the United States Eventing Association published a new test for the Starter Division, as well as all new USEF tests through the Advanced Level! Be sure to familiarize yourself with the new tests, as the collectives look different! You can find all the USEA/USEF tests on our QPEE Links page.
RISING COVID NUMBERS CANCEL PARK EVENTS

QPEE has been preparing to have a schooling day on August 9, 2020, and submitted our COVID plan per St Louis County Parks and St Louis County Department of Health's requirements. We received our unfortunate answer today that due to the COVID numbers on the rise, the St Louis County Department of Public Health is no longer approving events of any size. In order to start approvals, the numbers of cases need to decrease, and there is no date on when this will take place.
QPEE appreciates everything the St Louis County Department of Health and St Louis County Parks are doing during these difficult times. Because we cannot predict the future, and cannot confidently plan our events going forward, at this time we are canceling the August 9, 2020 XC Schooling Day as well as the September 20, 2020 QPEE Mini Event.
We will continue to update you via our website and our Facebook page as we communicate with St Louis County Parks!
QPEE CANCELS 2020 HORSE TRIALS

After much deliberation, the Queeny Park Equestrian Events Board of Directors has decided to cancel the 2020 Queeny Park Horse Trials. In these uncertain times, we need to ensure the safety of our competitors, spectators, vendors, officials, dedicated volunteers and competition management. Due to the fact that we will be operating our Horse Trials at two different venues in two different counties (with one venue being in a public park), and after reviewing USEF/USEA, federal, state and local regulations and requirements, it became clear that it wouldn't be realistic to achieve and ensure a fun, safe and affordable competition. As soon as St Louis County allows us in groups of 10+ into the park, we will be able to have work days to prepare the course and jumps, and hopefully be able to offer some schooling events. Please keep checking our Facebook page for updates.
While we are disappointed for this year, we want you to know that we will be back for 2021, stronger than ever!
STAY AT HOME ORDER EXTENDED

St Louis County Executive Dr. Sam Page has extended the stay-at-home order indefinitely. He will re-evaluate the order in mid-May. St Louis County Parks will follow this order as well. Due to the unforseen future, Queeny Parks Equestrian Events has canceled the June 12-14 Queeny Park Horse Trials. We have placed a request with the USEA/USEF to reschedule the date into early August 2020, pending the status of the nation and this virus. QPEE will keep you updated, so keep checking in with us on Facebook and this website. Stay safe and healthy, and see you on course soon!
COVID-19 NEWS

St Louis County Executive Sam Page, in accordance with the CDC's recommendations, has canceled all St Louis County Parks events including our upcoming QPEE 5/3 XC Schooling Day and 5/10 Hunter Pace. In addition, the Queeny Park Cross Country course will be unavailable until further notice. St Louis County Parks has assured us that there are future dates available and we will be able to reschedule our canceled events. We will keep you posted as we know more.
QPEE's NEW DRESSAGE ARENAS!

QPEE is so excited to debut our new FLAT dressage arenas in 2018! These two grass arenas, a small (20m x 40m) and a large arena (20m x 60m) were constructed in late summer 2017. After seeding the two arenas, they were left to 'rest' and grow grass for the remainder of the year. To protect these arenas, QPEE has erected temporary fencing and we are now collecting bids to put up permanent wooden perimeter fencing. Our 2018 Trivia Night Extravaganza proceeds will go directly to the cost of this fencing project! Grab your friends for a night of fun and help us fence in our long-awaited dressage arenas!
QPEE Adds Modified Level to June 2017 Horse Trials

QPEE is thrilled to announce that we are offering the stepping stone level between Training and Preliminary, called Modified, to our June 2017 Horse Trials. To learn more about this level, please read the USEA's article: New Modified Level to Make its Debut in 2017!
Here are some fast facts about the Modified Level:
The Modified level is open to horses 4-years-old and older
Riders must achieve two NQRs at Training level to compete at Modified
Max height of both cross-country and show jumping fences is 3'5"
Cross-country course distance will be: 2200m-3000m with 22-28 jumping efforts
The speed of cross-country will be 490mpm
The speed of show jumping will be 325 mpm with 10-13 jumping efforts
Flags will be numbered with an orange number on a blue background
The fourth refusal on cross-country results in elimination
The third refusal on show jumping results in elimination
An 'r' course-designer is required for cross-country
Cross-country courses can include: angled lines, corners, varied terrain and combinations with water or narrow fences.
The show jumping course will include two doubles, or a double and a triple combination.
The dressage test USEA 2017 Modified Level Test will be held in a small ring and will include leg yield, medium gaits and changes of lead through the trot.

We hope to have some keen competition in this inagural offering at the 2017 Queeny Park Horse Trials! For more information, please go the USEA's website.
QPEE Takes Steps to Preserve Cross Country

In our April newsletter, we began to describe how QPEE was implementing some changes to better preserve the safety and longevity of our jumps and footing. We'd like to explain why we have made certain significant changes to the accessibility of our course.
Queeny Parks Equestrian Events was formed in 1978 by a group of volunteers that was sponsored by Queeny Park. While Queeny Park, along with St Louis County Parks, allows our group to be there and use portions of the park to foster eventing in the St Louis area, they do not financially sponsor nor assist with equipment, time or labor for the building, maintenance or execution of our course or events. Everything we do is funded and executed by volunteers and money earned from fund-raising. All of our efforts (Trivia Night, Hunter Paces, Schooling Days, Mini Event) exist to raise funds to pay for the building and execution of our annual USEA Horse Trials. We aim to just break even for our Horse Trials! Whether we have 20 riders or 100 riders, it costs the same to: hire judges; hire the veterinarian; build/maintain/design the jumps and the course; secure dumpsters; PortaPotties; temporary stabling; golf carts; walkie-talkies; and support for the volunteers, etc...
Most people think that Queeny Park Equestrian Events exists as an entity of Queeny Park, but the reality is our 501c3 owns and insures all of our jumps. This is why we have made the decision to keep the majority of the portables locked in the Animal Pasture within Queeny Park. Doing so will allow us to better maintain and schedule the use of our Starter - Training portable jumps as well as all tracks. This decision will help us prevent free schooling, which not only destroys our footing and fences, but essentially takes money away from our organization.
We are doing everything we can to maintain what we have and keep it going. If we continue to need to make expensive repairs, rent equipment to redo footing, and suffer low entries, Queeny Park Equestrian Events will be forced to shut down due to lack of funds. If it comes to shutting down QPEE that would mean all the jumps, per our contract with the Park, will be removed and St Louis will have lost a wonderful gem of an event.
If you are one who continues to school and does not give back by volunteering your time nor financially support our organization by attending events, please think very hard about becoming part of our solution. Keep a lookout for workday information and other volunteer opportunities on Facebook and newsletters. Our next workday will be on August 6th at 9am to prepare for the August Hunter Pace.
Respectfully, The Board Members of Queeny Park Equestrian Events
St. Louis County Parks builds new pavilion on Weidman side of Queeny Park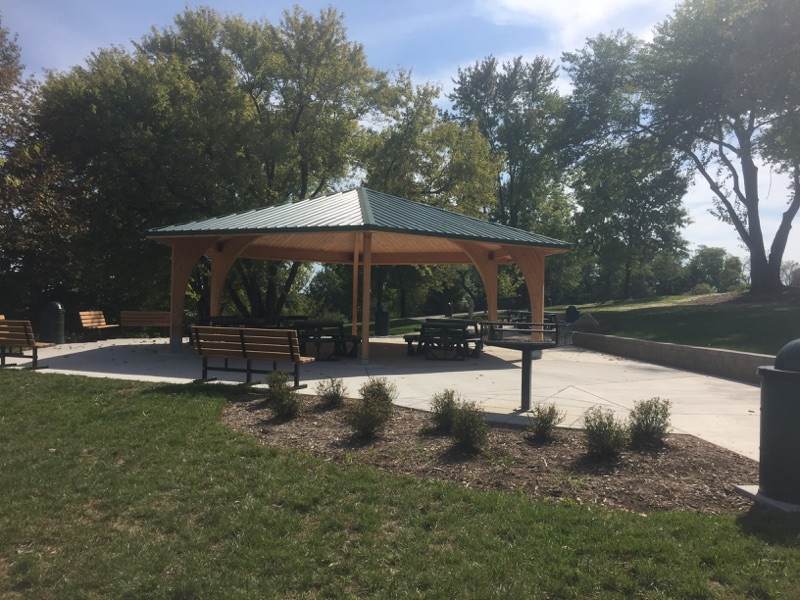 QPEE is so excited about the new pavilion, located just off the big parking lot on the Weidman side of Queeny Park. Not only does this beautiful pavilion have dedicated power outlets, a drinking fountain and a dedicated portapotty, it is our new Headquarters for the USEA QP Horse Trials, Mini Events, and our very popular Hunter Paces! Please note that the Park Officials have requested that all equestrian participants in QPEE events park in the grass alongside the Weidman entrance (where our stabling is located for the Horse Trials), and pick up their horse manure before leaving. We want to continue to foster our good relationship with St Louis County Parks, our host for QPEE, so please be a good sport!
Cross-Country Clinic with Camie Stockhausen

QPEE is hosting an eventing clinic with Camie Stockhausen on Sunday, May 5. Camie is a USEA ICP certified trainer. She teaches clinics throughout the midwest, focusing on using the foundation of dressage to develop quality, relaxed jumping. She also helps riders communicate more effectively with their horses to get better results. She is spectacularly encouraging and confidence-inspiring. This will be the only clinic held at the park before the horse trials in June. The clinic format will be 2 hour group lessons consisting of 3-4 riders at the same level. Cost will be $90 per rider. ASTM/SEI helmets and ASTM/SEI/BETA safety vests are required at all times. Full payment is due by Monday, April 29. Mail checks and a copy of your horse's negative Coggins test to 16522 Oak Forest Ct., Wildwood, MO 63011, or drop them off at Capitol Farms. If we need to cancel the clinic full refunds will be made. Feel free to call Ellen Sadler with any questions at 636-236-2555!
2012 QPEE Mini Event Rain Report

Although St. Louis County is experiencing much needed rainfall, we do not expect to cancel the QPEE Mini Event scheduled for Sunday September 2, 2012. As of Friday night, the cross-country and stadium jumping fields were draining nicely. Please keep checking QPEE's Facebook page for updates and any changes to the schedule for the day! See you Sunday!
QPEE Mini Event Entry Form is now online!

The annual QPEE Mini Event entry form is now online! Opening date is July 17 and the entries close on 8/22! Some important changes to note on this year's entry form:
Want to volunteer? Please contact the organizer, Cissy Calvird!
Vote Here for Queeny Park Equestrian Events through Monsanto's Grow St. Louis Contest!

What is Grow St. Louis? Monsanto has pledged to help St. Louis grow by awarding $15,000, $10,000, and $5,000 awards to local projects. As supporters of Queeny Park Equestrian Events and St. Louis' only USEA Horse Trials, you may vote for QPEE's Cross Country Course Renovations. Spread the word, encourage support, and come back every day to vote! Votes are limited to one per person, per day, through January 29!
Thank you to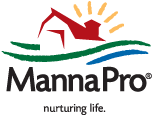 St. Louis' own MannaPro has made a very generous donation to the Queeny Park Equestrian Events Horse Trials! To learn more about MannaPro and all the wonderful products they make to support our favorite horses, visit MannaPro's website!

Would you like to donate to Queeny Park Equestrian Events? Every dollar donated is used for improvements to our Horse Trials, and is a tax-deductible gift! For more information, contact QPEE!
Earn $$$ for QPEE with eScrip!

It's easy to raise money for QPEE just by using a Schnucks eScrip! eScrip is an easy way for you to support QPEE without doing anything except for signing up! How does it work? You can visit eScrip to get more information here.

Every Schnucks has an eScrip card in the checkout lines or at the help counter. They are free for you to take, but you will have to register this card by either calling their toll-free number or following the directions on-line to register the card. Our name is "Queeny Park Equestrian Events Inc" and our eScrip Group ID number is 500025866. Once you have registered, all you have to do is present your registered Schnucks eScrip Community Card (available at stores) when making your purchase. Use of your registered community card is required at checkout to automatically track your purchase and contributions to your organization. You must present them with the card before they push to the total button. This is very easy for everyone!

QPEE will earn:
1% on monthly purchases between $0-$300
Plus 2% on monthly purchases between $301-$600
Plus 3% on monthly purchases between $601-$999
(No contribution on purchases over $1,000 in a month)


When you sign up use the QPEE Group ID 500025866 to get started! Every little bit helps QPEE, and every penny QPEE makes goes right back into building and maintaining our course and events for YOU and YOUR HORSES!!! Get started today!!!
Welcome to our new QPHT Organizer!

Queeny Park Equestrian Events is excited to announce that Christina DeMauro has accepted the role of Organizer for the USEF/USEA Queeny Park Horse Trials, with her first Horse Trials in June 2011.

Christy is a longtime USDF and USEA competitor, as well as a valuable member of QPEE, SLADS and MHSA. She has been doing great work for QPEE, including Mini Events, running the Spring Dressage Schooling shows and many Hunter Paces.
Everyone at QPEE is thrilled to support her as our new Organizer! Christy is a tireless volunteer with a strong knowledge of the USEF Rules, and she has great visions for the future success of the Queeny Park Horse Trials! Be sure to congratulate her, and don't forget to VOLUNTEER!

Do You Have an Unwanted Artificial Christmas Tree?!

If you have an artificial Christmas tree that has been collecting dust in your attic and you want to donate it, please consider QPEE! We can use the branches from artificial trees to stuff our cross–country jumps! This is a great use of a non–recyclable resource, as well as helping to cut down on course construction costs. Your donation is tax–deductible, and we will even pick it up from you! Let us know if you have a tree to spare! email QPEE!
For Your Consideration...

Like a kid in a candy shop, the allure of jumps in a field is a strong pull for our area equestrians! While we know that many of you school freely in Queeny Park, please remember that the St. Louis County Parks and Queeny Park do not purchase, construct or maintain any of the portable or permanent cross−country jumps at Queeny Park. Every obstacle in the fields of Queeny Park is because of the volunteer corps of QPEE. We spend many long hours of construction and maintenance to design, test and build these jumps no matter how small or how large, portable or not! As you can imagine, these do not come cheaply! We raise funds for these jumps with our various events, such as sanctioned Schooling Days, Hunter Paces and the Mini–Event.

In order to maintain their safety and longevity, we ask you to respect QPEE's efforts in preservation of these jumps. If you are schooling, and you knock one down, please dismount and put it back together. If you come to a jump that is "weedy" and not groomed, don't jump it — this is both for you and your mount's safety, as well as the jump's. Each big jump (beginner novice/novice and above), costs at least $1000 in design/construction/approval costs. Help us keep our jumps around, and keep your competition costs lower, by helping us maintain our course by considerate schooling!
C. Marvin Harwood, 1918 - 2008

On Saturday, May 10, the St. Louis equestrian community lost a great friend and supporter in Marvin Harwood. He is survived by his wife Marjorie and children, as well as many family and friends across the country.

Marvin had been an active part of the St. Louis equestrian community for more than 50 years. He contributed to a variety of disciplines and organizations, both local and national, including steeplechasing, foxhunting, dressage, and horse rescue efforts, the USEA, USPC, USEF, MHSA, two U.S. Olympic Festivals and Queeny Park Equestrian Events.

He had been a registered USEF steward for 30 years, officiating at countless championships shows ranging from Madison Square Garden to the American Royal. For ten years, Marvin was the treasurer of the USPC. Last year, Marvin and Marjorie received the Pegasus award from the USEF.

A founding member of Queeny Park Equestrian Events, Marvin served as treasurer for over twenty years and as organizer for seven. He directed his energies toward fundraising. With Marvin's help, QPEE's first grant project won national recognition in 1999.

There will be a Memorial service held on May 22, 2008, 11:00 a.m., in the chapel at Temple Israel, 1 Rabbi Alvan D. Rubin Drive, just East of Spoede Road on the north side.

We will miss him very, very much and we keep his family in our thoughts and prayers.
Want to become a Member of QPEE?

Queeny Park Equestrian Events is a group of dedicated equestrians from all types of backgrounds. We enthusiastically work together to bring safe, affordable cross-country events, schooling and riding opportunities to the St. Louis area. While we work hard, we also play harder, and many good friendships have been forged in this organization.

Would you like to join our organization? QPEE welcomes you! We are always looking for good people to join our ranks! Please read QPEE's Membership Resolution below, and if you have any questions, or want to jump right in, email QPEE!

RESOLUTION

A Resolution pertaining to the Eligibility and Qualifications for membership and the manner of and admission into membership into the Queeny Park Equestrian Events, Inc. organization.
Be It Resolved that the eligibility and qualifications for membership and the manner of and admission into the membership to Queeny park Equestrian Events, Inc., organization is as follows:

Must have the interest in promoting equestrian events to include Eventing, Dressage, Stadium Jumping, Hunter Paces and training clinics.
Must be an active participant/volunteer in functions for one (1) year.
Must attend monthly Members' meeting and allowed three (3) absences per year.
Must volunteer at two (2) of QPEE's scheduled events per year.
Must accumulate Twenty-four (24) volunteer hours per year.
To help us meet our financial goals for our future Horse Trials, please consider making a donation to QPEE for our General Fund!

QPEE is a 501c3 (non–profit) organization. Your donation is tax–deductible, and will be used for course supplies, equipment and maintenance.

You may mail your donation to:

QPEE
3316 Upper Lakes Estates Dr
Valley Park, MO 63088

Thank you all – competitors, volunteers and supporters – for your continued assistance!

QPEE
Looking for News!

We are always looking for equestrian news from the Saint Louis area. If you have any interesting items, events, photos or stories please send them to us! We will try to get good news items on the site as soon as possible.